About
 Call it retro, hillbilly, bluegrass or rockabilly, the group strives for something Kody simply calls "dern good entertainment." Deeply rooted in North American folk music, Norris has crafted a performance that harkens back and tips a hat to the traditions created by Bill Monroe, Jimmy Martin's showmanship, the Stanley Brothers' harmonies, performances of the Grand Ole Opry and a bit of Vaudeville. Top notch picking is center stage, but humor and visual flash are part of the entertaining package. Always clad in colorful, tailored suits adorned with rhinestones, ties, classic hats and ornate boots, the band earns its moniker as a "show." The brand is traditional, clean cut, acoustic and always entertaining. 
The foursome is fronted by Norris on guitar and his fiddling "sweetie," Mary Rachel Nalley-Norris, Josiah Tyree on banjo and Cousin Charlie Lowman on the bass! 
The band's album, When I Get the Money Made, was named 2017 Bluegrass Album of the Year by the National Traditional Country Music Association. The Kody Norris Show was honored with seven SPBGMA nominations in 2018 and four nominations in 2022. In addition to winning Fiddler performer of the year, the kody norris show was also named the 2022 Entertainer of the Year! 
Playing 90+ dates a year, The Kody Norris Show covers the road from Canada to Mexico, only missing two states to date. They've been part of the University of Chicago Folk Festival and have performed at the Smithsonian and the Kennedy Center and are part of two weekly programs on the acclaimed RFD-TV's network, The Cumberland Highlanders Show and The Bluegrass Trail. For more than 3 years, The Kody Norris Show has been the host of the Farm and Fun Time Noon Show. This is also a weekly broadcast through The Birthplace of Country Music Musuem and Radio Bristol, hitting over 5 million Views collectively. 
The Kody Norris Show signed with Rebel Records from Charlottesville, VA in 2019 and has since then released, All Suited Up which debuted #7 on the Billboard Charts! 
Bio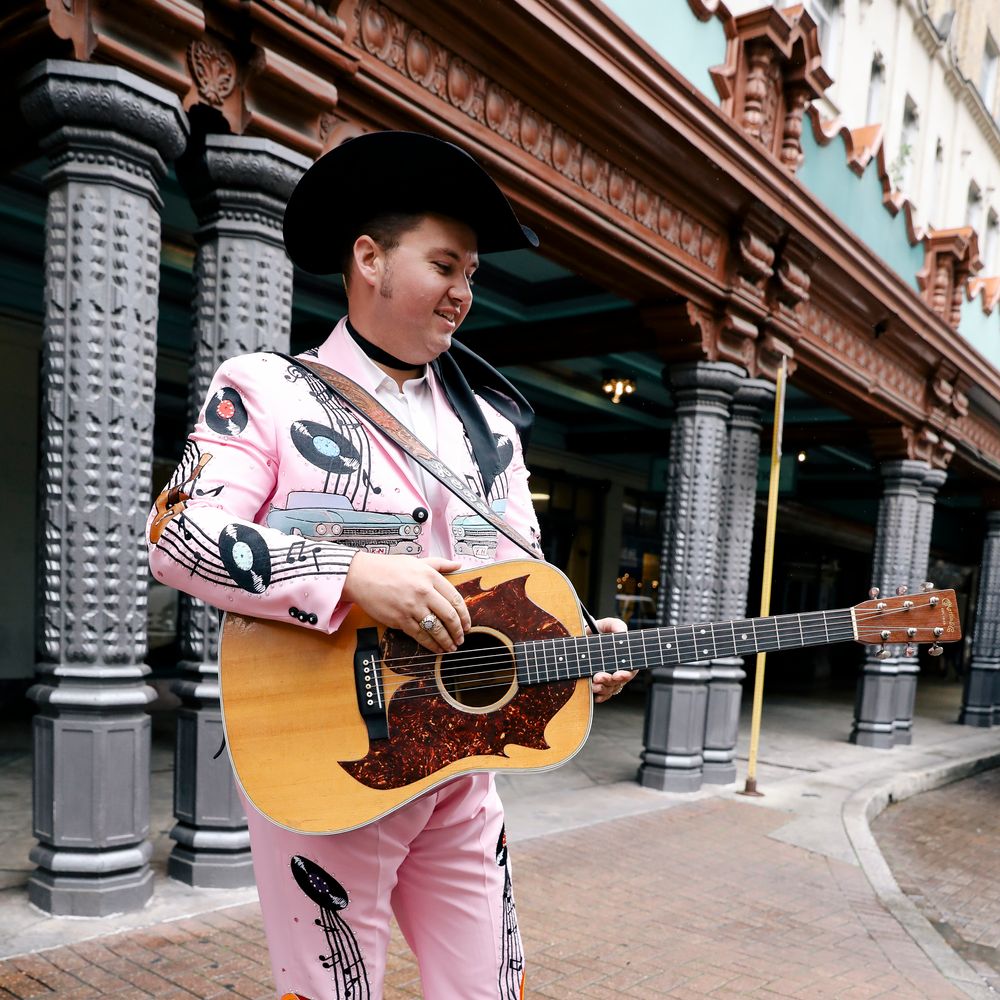 Kody Norris
Fearless Leader
Growing up in the mountains of East Tennessee, and sharing a birthday with the great Earl Scruggs meant that destiny was written in the stars for Kody Norris, who founded his band, The Kody Norris Show, more than a decade ago.

Kody learned early the strong musical legacy of Johnson County, Tennessee, home to musicians including Clint Howard, Fred Price and Clarence "Tom" Ashley; the first group to tour with Doc Watson during the folk revival of the 1960s. The first recording of "House of the Rising Sun" was created in Johnson County by Tom Ashley in the 1930s. Tom Dooley (of the oft-recorded folk murder ballad) was captured there by another resident of the county, Col. James Grayson.

Although he did not grow up in a musical family, Kody recalls a couple of great-uncles who owned instruments, including his Uncle Jack, who would tolerate the young Kody dragging a banjo around the house and "making a racket." Kody has fond memories of riding around in Uncle Jack's Chevy El Camino with the music of the Stanley Brothers playing on the 8-track.

"I purchased that car from him in my teens," Kody says, "and my Dad and I restored it." Norris still owns Uncle Jack's El Camino.

Kody's musical journey began in earnest when he was around ten years of age when his parents purchased a used mandolin from friends at church. The young Kody was immediately bitten by the bluegrass bug. Today, the multi-instrumentalist is adept at guitar, mandolin, banjo, and bass.

"My dad would take me to numerous festivals where I saw all my bluegrass heroes," Kody says. He treasures the memories of experiencing Bill Monroe, Ralph Stanley, Jimmy Martin, Jim and Jesse, and others whose music continues to inspire his own original songs. Blending echoes of the past from numerous genres with newer styles and arrangements has become the hallmark of Kody's music.

Like most writers, Kody draws from the well of his own life experiences. He weaves his love for words and literature with clever wit and genuine emotion. While still in high school, he endured the passing of his beloved grandfather, and divorce of his parents. Keeping everything inside, he turned to writing to work through the pain and upheaval.

From the age of 15, Kody pursued his interest in the music business; working as a sideman and studio musician, teaching music lessons, and serving as festival or event emcee. Being able to play multiple instruments, coupled with his abilities as a parts singer opened the door to many opportunities including playing with artists including Ralph Stanley, Ralph Stanley II, Melvin Goins, and The Cumberland Highlanders.

During his teens and between other gigs, Kody was part of a duo project with his friend, Tom Isaacs. The duo performed old time songs and mountain music in the tradition of the Stanley Brothers. Eventually, the act grew into a full band. As Kody Norris, Tom Isaacs and The Watauga Mountain Boys, the group toured in a big, blue Cadillac Deville with a bass tied on the top and luggage packed inside with 5 musicians. They hit the road, taking as many gigs as they could find, staying in cheap motels and learning the business as many young acts do.

A chance meeting with Campbell Mercer, executive producer of the Cumberland Highlander's Show on the RFDTV network, led to several appearances on that show, and ultimately a 9-year stint playing guitar on the show.

Eventually, Tom Isaacs chose a different path and the band became Kody Norris and the Watauga Mountain Boys. Unable to recreate the chemistry he'd had with his good friend, Kody began to consider a new direction, including performing his own original music with a bit more story-telling and humor, and The Kody Norris Show was born.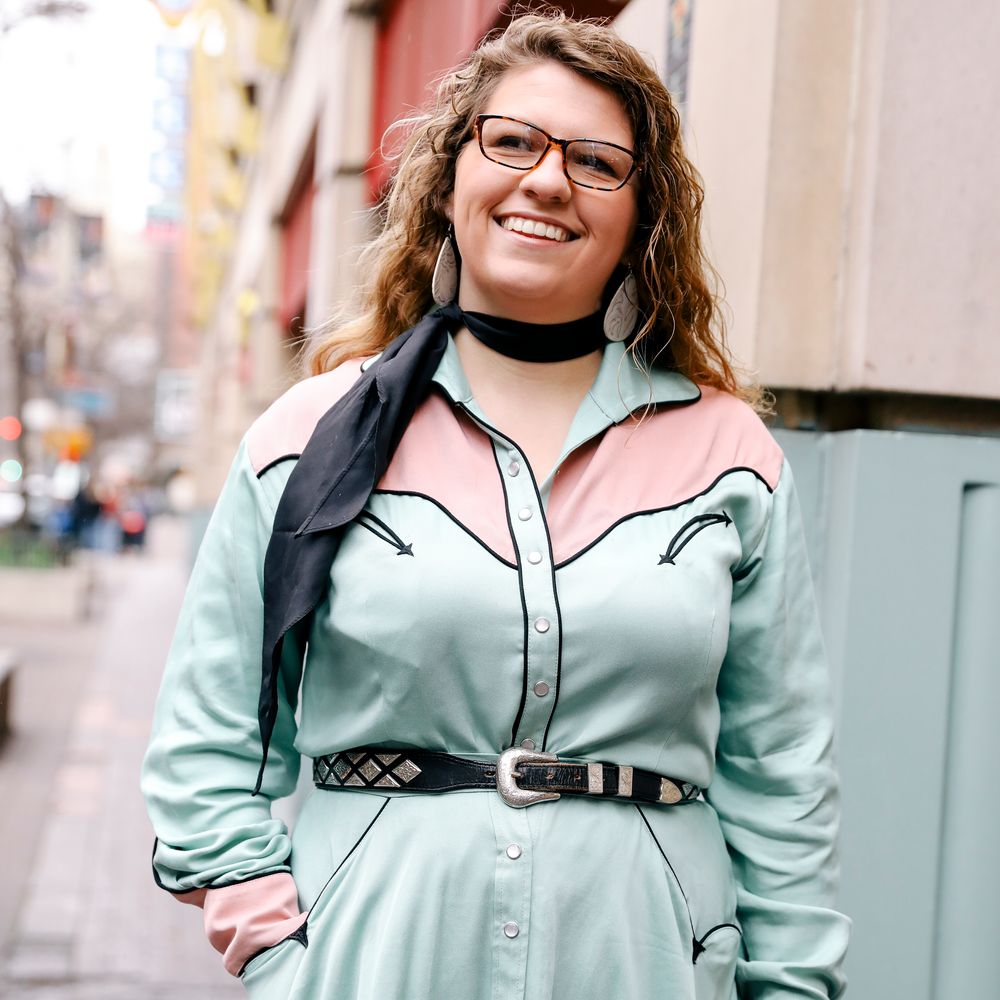 Mary Rachel Nalley-Norris
"Sweetie" Fiddle Player
Hailing from Bowling Green, KY, Mary Rachel Nalley is a seasoned musician and performer. Although fiddle is her primary instrument, Mary Rachel is known as a skilled multi-instrumentalist. She has played mandolin for The Kody Norris Show in previous years, and now fills the fulltime role as fiddler ... and "sweetie," since Kody's onstage proposal.

Mary Rachel started playing fiddle at local jams in her hometown of Bowling Green, KY. Recognizing their daughter's serious interest in a bluegrass music career, parents Jimmy and Phyllis started a weekly bluegrass jam which allowed Mary Rachel to develop relationships with local, regional and nationally-touring artists.

In 2011, Nalley began touring with the Eastern Kentucky-based, all-girl band, Hazel Holler. It was a major launching pad for her career. Mary stayed several years with Hazel Holler and then stepped into the fiddle position with Kings Highway, a traditional bluegrass group based in the western coalfield region of Kentucky.

In the Spring of 2014, Nalley not only graduated from Bowling Green High School, but also joined the legendary Larry Sparks and the Lonesome Ramblers. She held that post until joining The Kody Norris Show in late 2014.

Mary Rachel manages a successful musical instruction program in East Tennessee, where she now resides. In addition to managing one of the busiest touring bands on the acoustic music scene, Mary Rachel and Kody are now newly-weds!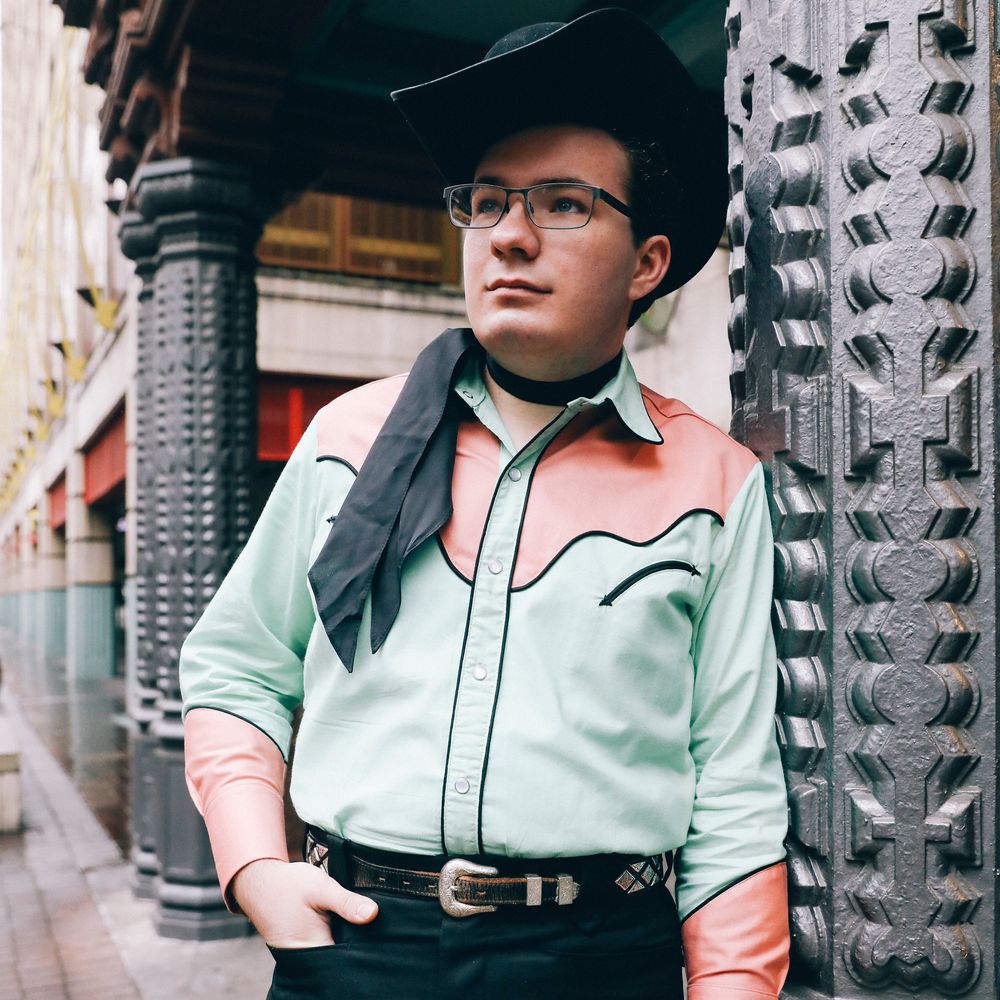 Josiah Tyree
Country-Boy Cassanova
Carthage, TN native Josiah Tyree, contributes the high lonesome tenor to the band, along with his skillful banjo playing.

Josiah credits his dad and assistant pastor for introducing him to old-time, bluegrass and gospel singing. With roots firmly planted in his love for old-time music, Josiah quickly picked up traditional 3 finger style banjo picking. In 2013, he won his first clawhammer banjo contest at Hillbilly Days in LaFayette, TN. With a little healthy competition in his veins, he entered and won every contest around including; Uncle Dave Macon Days, Smithville Jamboree, Bluegrass on the Harpeth and Wilson County Fair.

Through his participation in competitions, Josiah picked up a few old-time dance techniques as well. He's been known to throw a few high steps into performances of The Kody Norris Show. More than a few fans have been delighted to find themselves on the recieving end of an invitation to dance when Josiah takes the stage.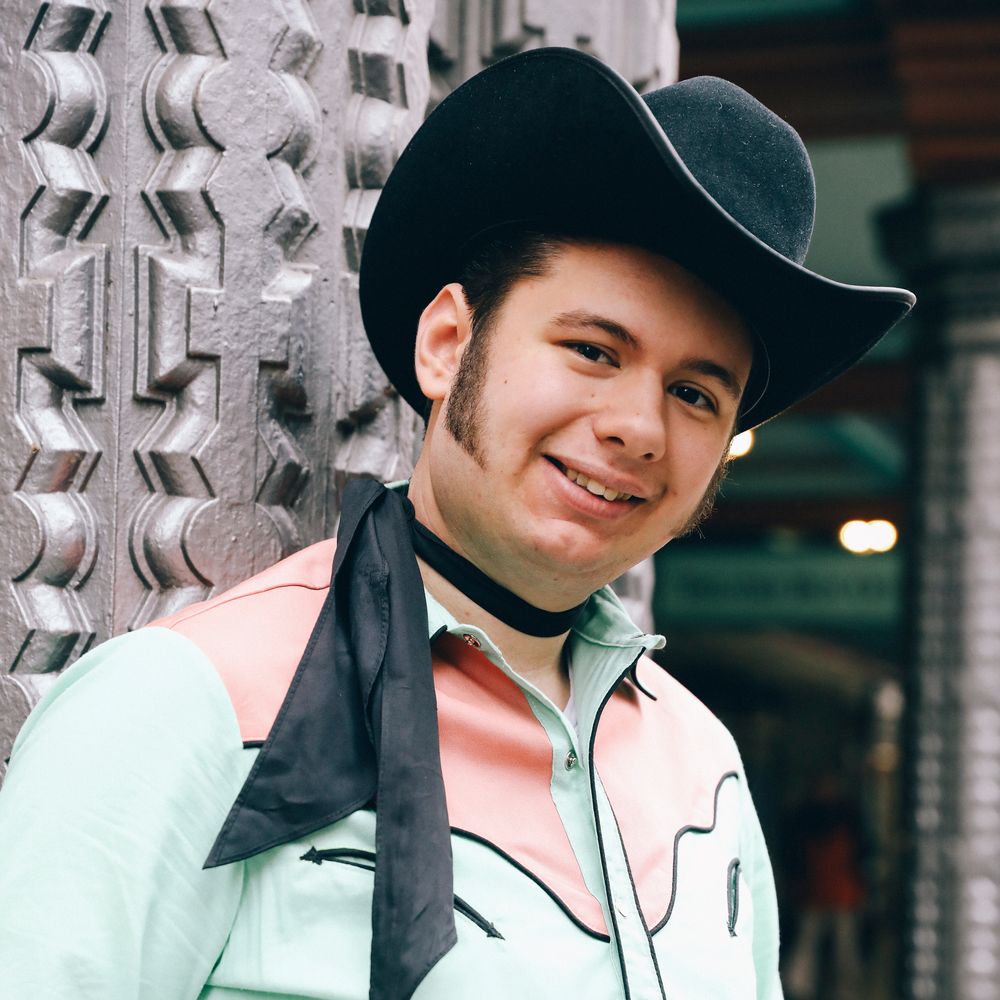 Charlie Lowman
Cousin Charlie
Cousin Charlie Lowman makes his professional bluegrass music debut as the bass player for The Kody Norris Show.
Charlie discovered an innate passion for music at the ripe age of 12 years old and quickly showed an aptitude for a variety of instruments. After a family trip to the Mountains of East Tenn. Charlie knew that's what he wanted to do! So, he did! Starting with banjo, then quickly moving to the guitar, bass, mandolin and even fiddle; Charlies versatility quickly landed him many fill in stints with several notable bands such as; Tommy Brown and County Line Grass, Johnny Campbell and the Drifters, the Mark Hembree Band, Basement Bluegrass Band and even more recently starting his own band Charlie Lowman and Emory Gap.

Growing up in Evanston, Illinois Charlie's love for bluegrass music would grow more and more every Saturday night as you could find him sitting in the front row of the Chicago Bluegrass Legends Concert Series at the American Legion Hall In Evanston. It was there that Charlie met just about anybody and everybody in the music industry!

Charlie keeps the Kody Norris Show in time and always in a smile! His contagious personality is radiant not only on the stage but off as well. Charlie now resides in Mountain City, TN.